I have been in the process of getting a bus over the last weeks. I borrowed an auto trailer from a friend and headed up to New London, CT today for the pickup. Round trip door to door it was a 7 hour ride. I had BusBBQ as my co-pilot and we made great time, no traffic either way. Got the trailer loaded up and my Tribute worked like a champ.
I was a very long trailer...
Getting it all abroad with a little help from friends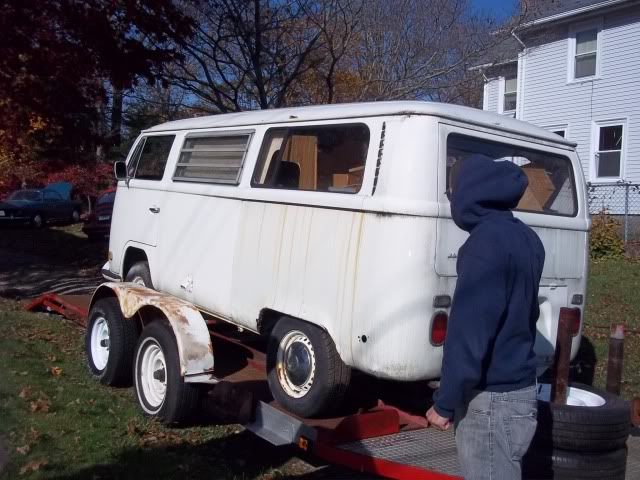 Tribute handled the load well and the ride home was smooth. Home Sweet Home!
Got lots of stuff to sort out and a good housecleaning. Will get some pics in the daylight. Bus is solid but it has some issues to sort out so I will again be relying on the brains of the DVG to get this road ready. Much thanks to Bill for making the trip and going the extra mile! It was a good day!